"Winds of Wareika" is a captivating cooker. Electrified instrumental originals unfold in loose but vivid narratives of hope, triumph and restlessness. Deep grooves entrance as powerful raw horn lines tell lyrical stories. 
"The Super 20" is the curation of longtime New York hornsman Lee Hamilton bringing together an all original cast of roadshow vagabonds.
Created by a crew that has recorded, produced or performed with artists such as Sierra Leone's Refugee Allstars, Chicago Jazz Underground, Joan as Police Woman, Jeff Parker, Debo Band and Slightly Stoopid, The Super 20 invokes the classic 70's horn sounds of legendary bands such as Don Drummond & The Skatelites, Rico Rodriguez, The Crusaders and Fela Kuti. Fusing those influences with modern sounds a la Thievery Corporation & Quantic, The Super 20 stands firm with its own voice that demands to be heard now.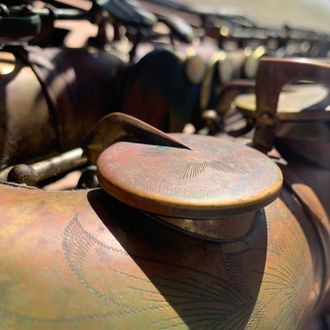 Contact: thesupertwenty@gmail.com
(607) 327-0899